Challenge
DB Automotive is a leading Specialists in Bespoke Vehicle Finance Packages. Their structural division, dbautomotivecustoms.com, provides custom vehicle styling and full transformations, and other products. But the original store interface didn't much call customers to make purchases and the owner didn't like the design. They choose Fastredesign to redesign the Shopify store, and we did it.
What We Did
The requested redesign was challenging because of its urgency – we had to provide the mockup in a couple of hours. So, first of all, we started with a quick UI review and defined several issues in the design. And we found that all the content can be reduced to a one-screen design. Then we created a design mockup of the main page – desktop and mobile view. The client approved it and we provided an instant Shopify theme update so the newly redesigned version of the store was available in a few business days.
More Project Artifacts
Issues of "Before"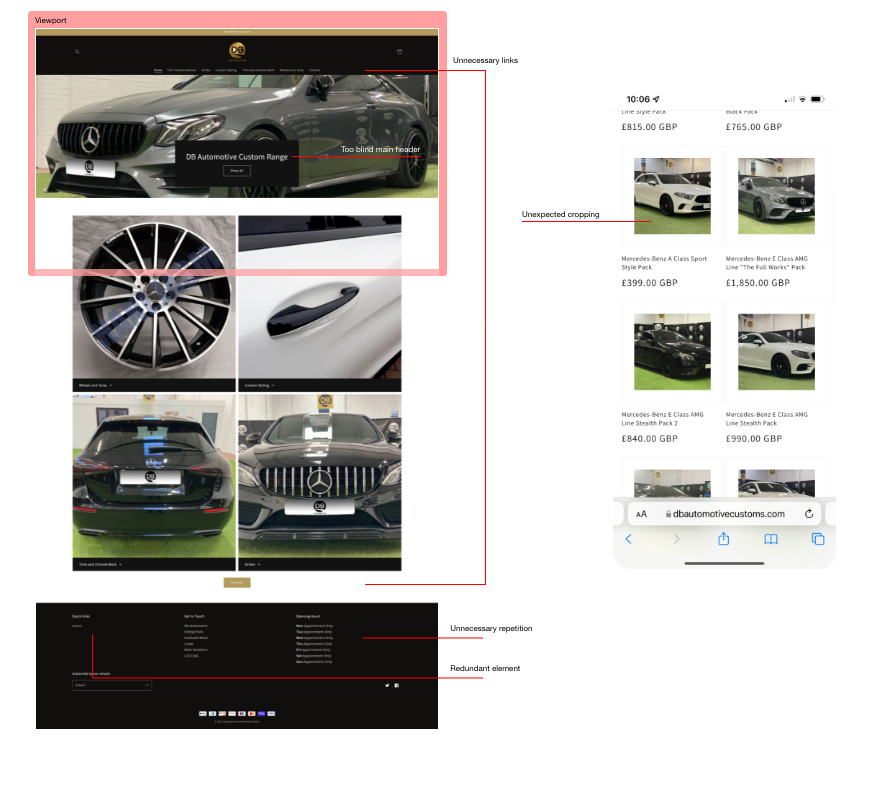 Mobile-Responsive Interaction Design.
Mobile view and hover darken effect.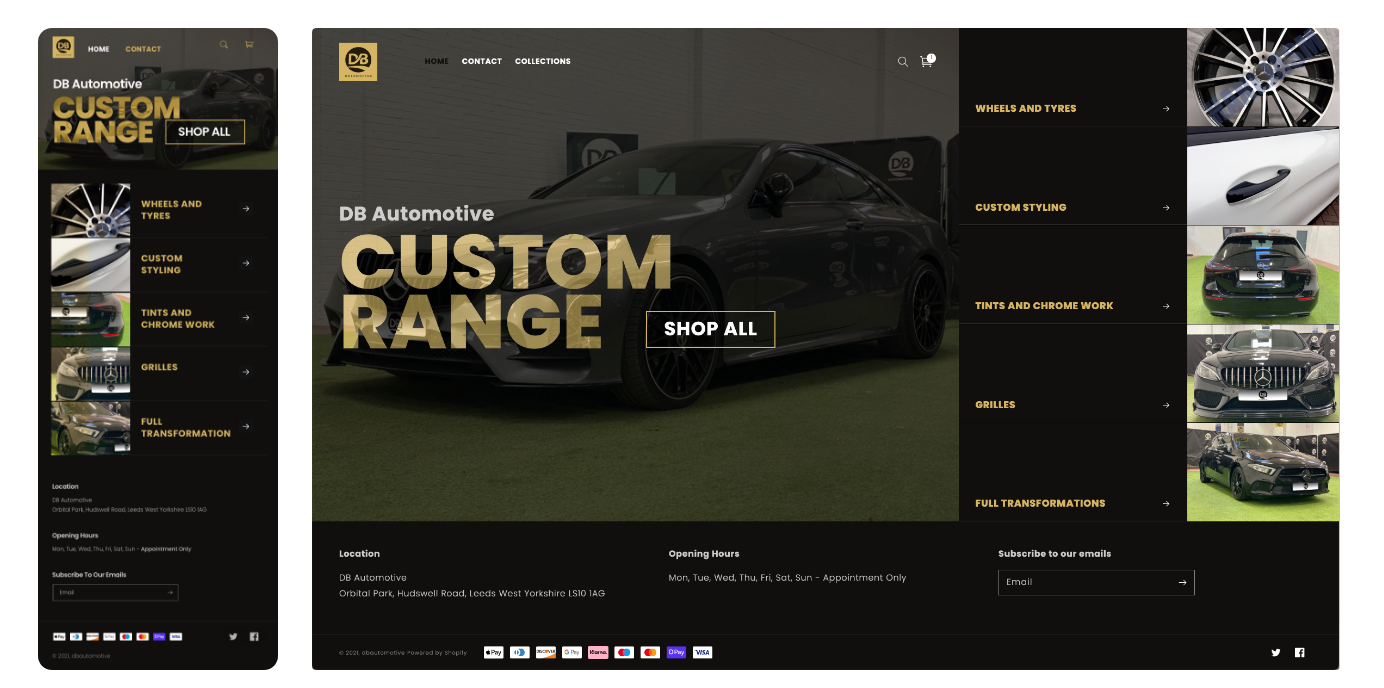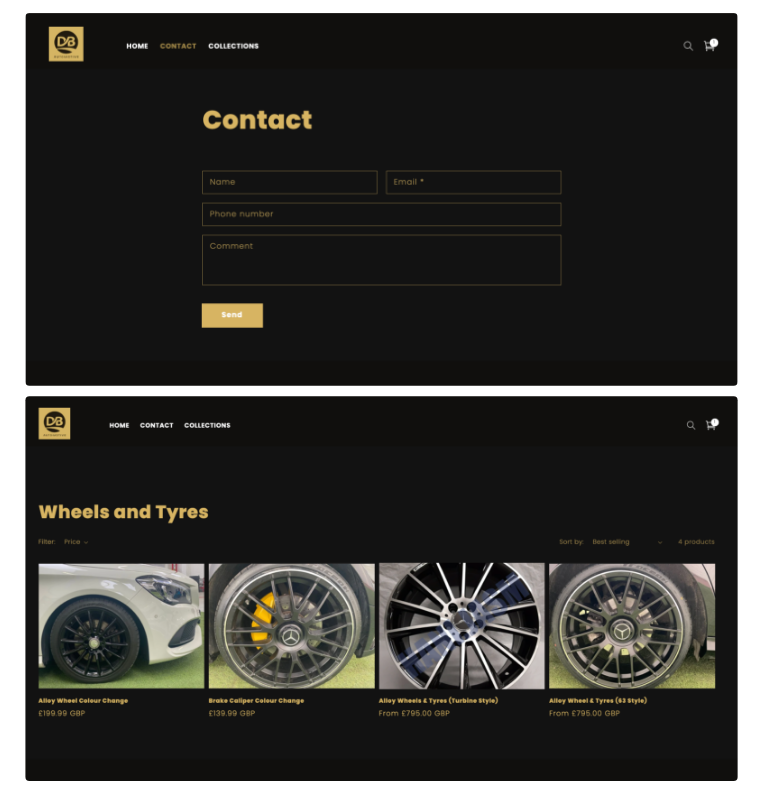 Client's review: