Overview
Founded in the early 70s, this classic old world restaurant has an impeccable reputation for European cuisine, selected wines, professional service, and the owners' passion for their business.
Users & Audience
The primary audience of the site is the continuous and future clients of the place.
The User Persona (Buyer Persona)a person with good taste, loving to travel, with different income levels, with a request for great service and personal approach. Also:
Loves the places with the unique atmosphere and setting
A fan of an Old World aesthetics
Uses home desktop computer to browse the web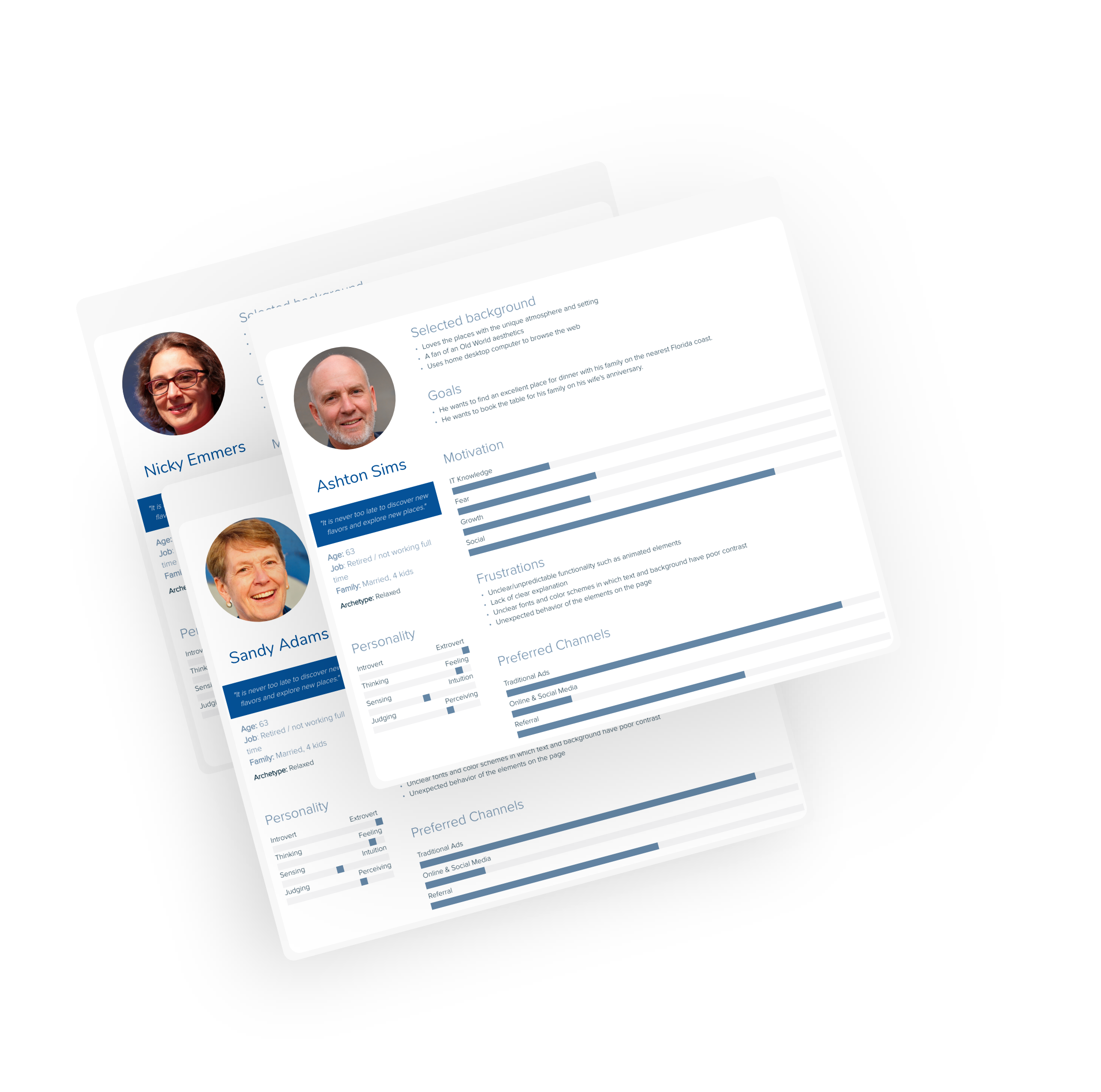 Design audit results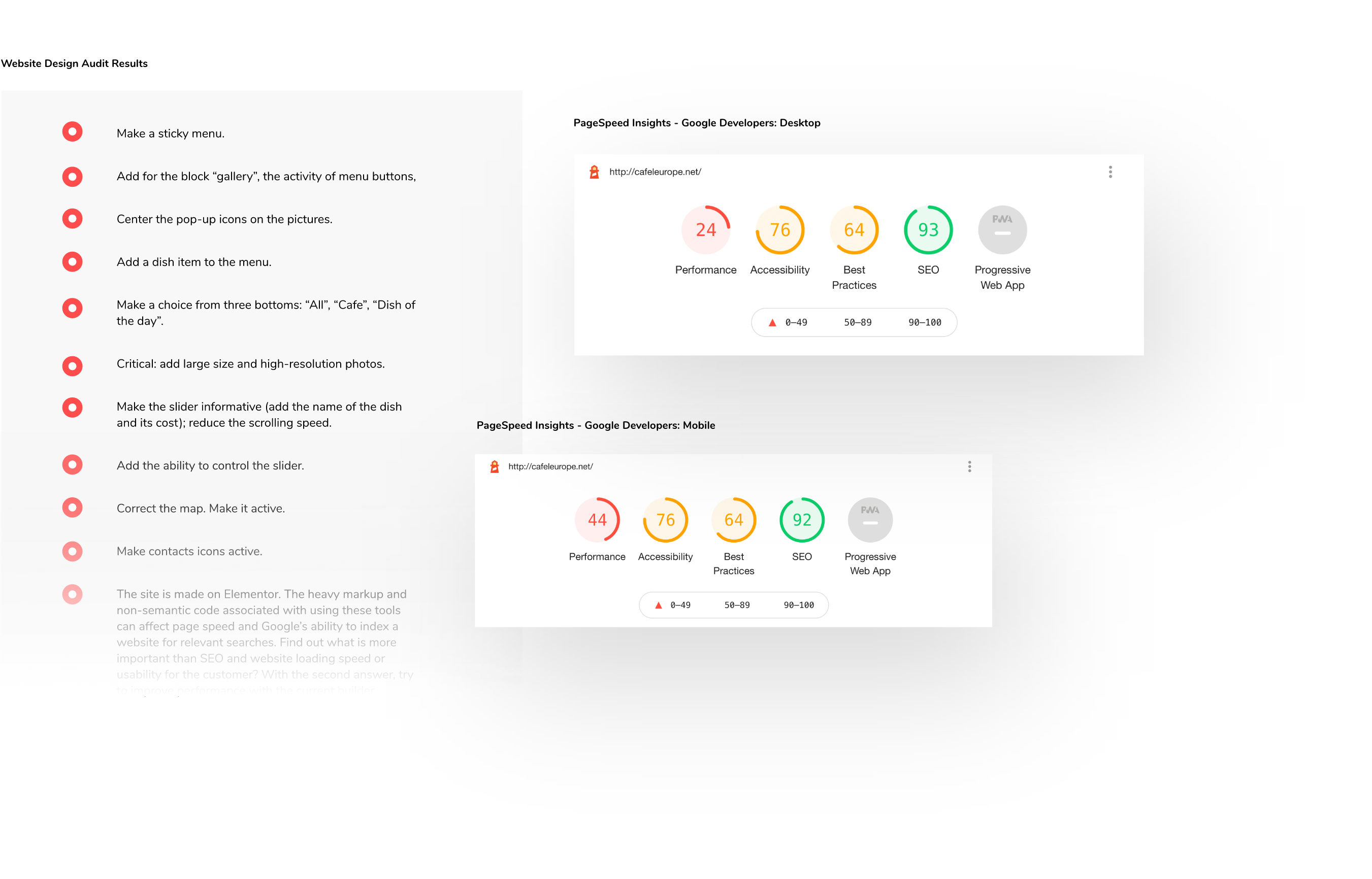 The comprehensive website design audit revealed a lot of issues in a visual and UX design that can be fixed in the new version of the site design.
Also, at the audit stage, we collected the available technical indicators of the site's performance from the open sources, which were not high enough and must be improved.
All found problems were generated as a PDF report, which we can provide to the site owners.
Redesign Process
The restaurant is located in a luxurious location, and the website's appearance should reflect the establishment's status. At the first acquaintance with the site page, the user, first of all, gets an impression of the visual design. The buyer will not want to continue exploring the site, and even more so to perform key actions (booking a table, subscribing to an email newsletter) if the site's appearance does not meet his expectations. Besides, weak functionality can ruin the buyer's first impression.
So our main goal here was to find the right solutions and to balance between beauty and stimulate the user to take key actions:
book a table,
get contact information and address of the Café,
to get some info about the menu and ambiance,
and subscribe to the news via form.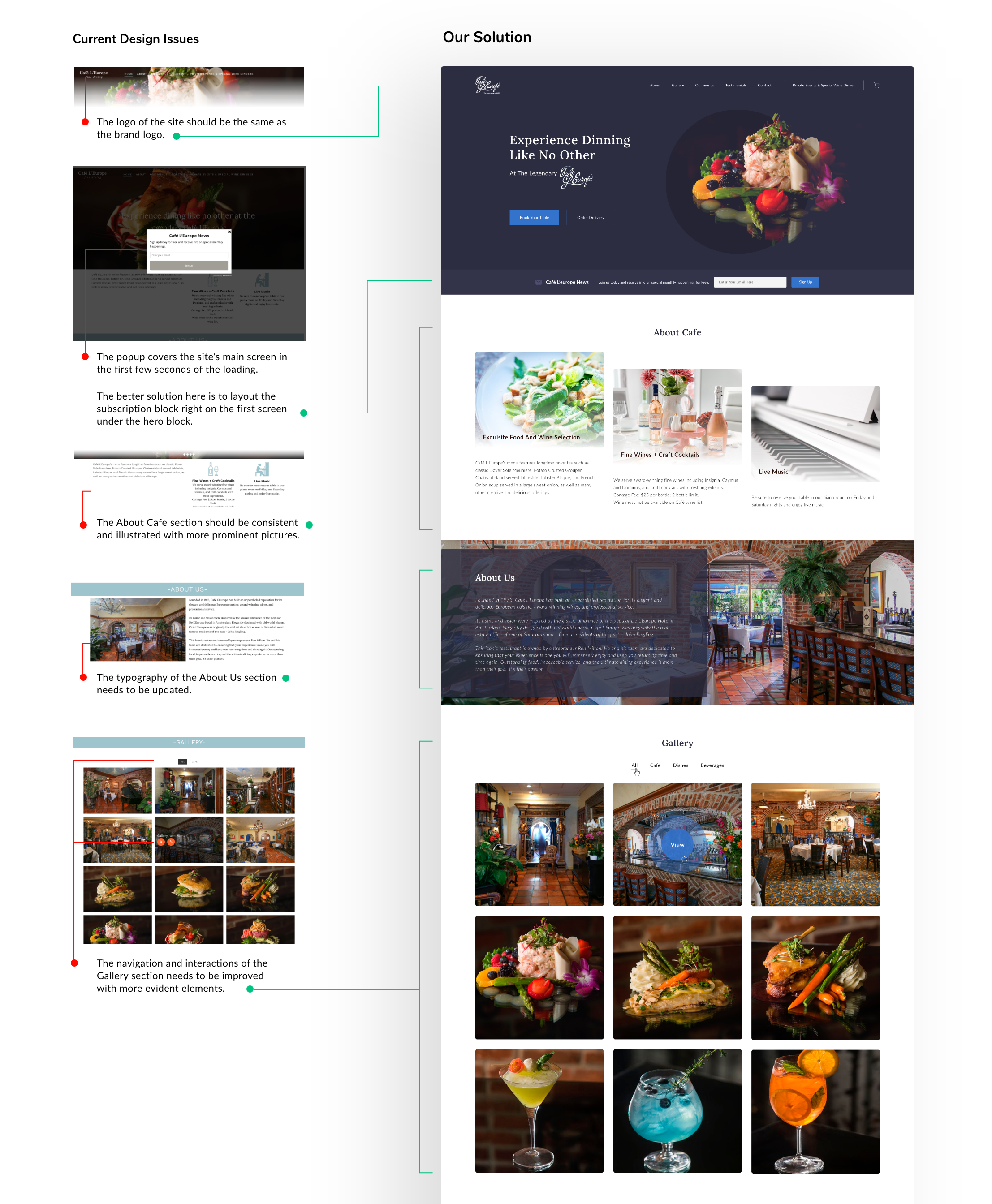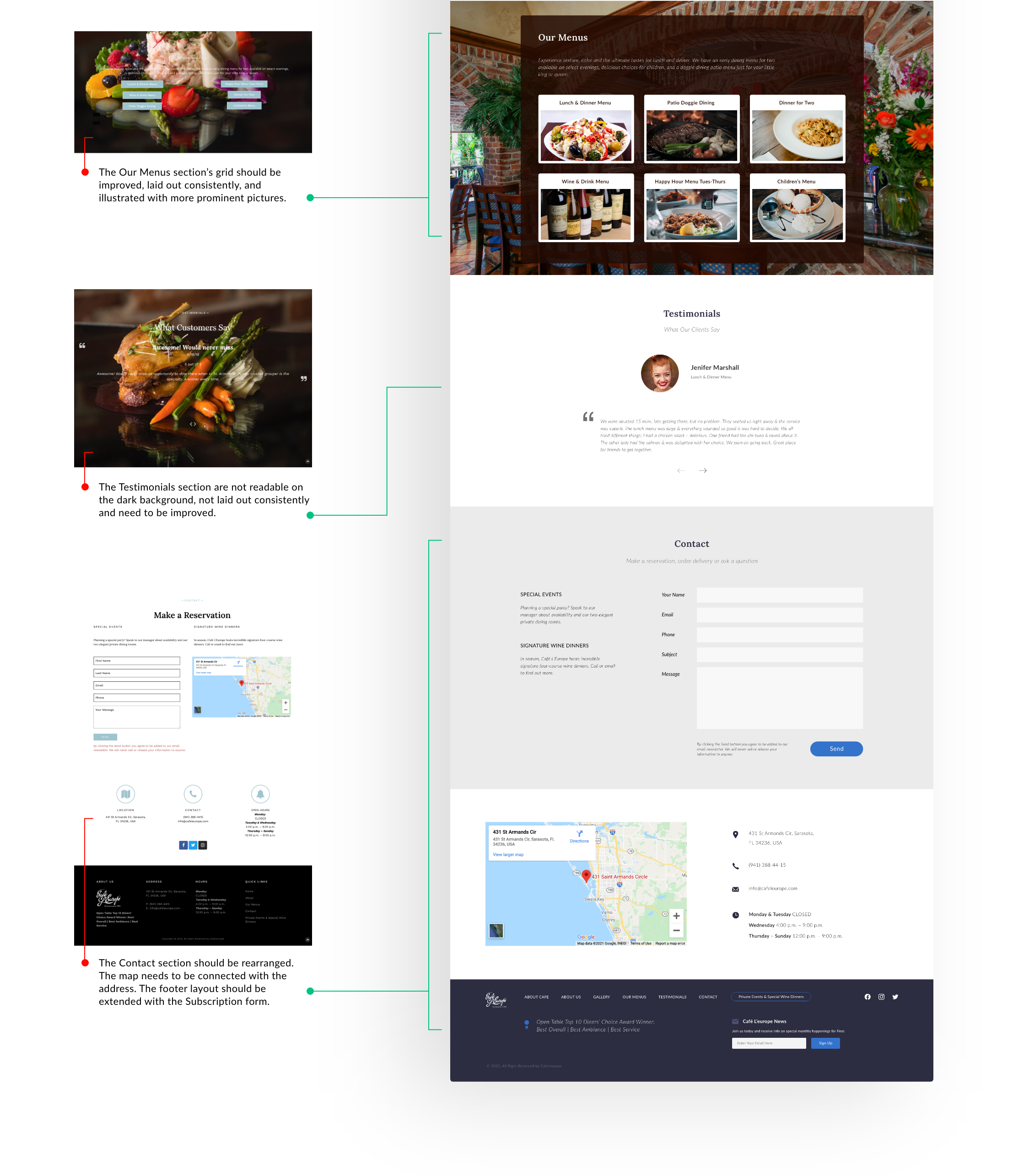 Outcome
Redesigned the website's visual layout and updated functionality will help visitors better understand who the Café is, what type of service it presents, and its history and status.
The site can become much more attractive and user-friendly, laying the foundation for trust between the Café and its target audience.
By providing more information about the Café's offerings and intuitive ways to contact, Café allows stakeholders to take the next step by contacting them.